Home » Island News
Council to consider campaign finance ordinance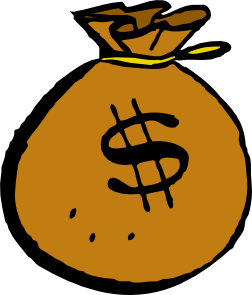 Alameda's City Council is set to consider a sweeping new campaign finance ordinance that would cap contributions to candidates for city offices, make donor information publicly available on the city's website and impose criminal and civil penalties on those who run afoul of the rules. The new rules could be in place in advance of the November election, in which two City Council seats and the mayor's job are up for grabs.
If enacted as written, the new ordinance would cap individual cash, in-kind contributions and event tickets to city candidates at $250 per person during an election period, and would bar contributions from people or companies seeking to do business with the city.
Individual contributions of $50 or more would require campaign statements, and contributors' names would be posted on the city's website at least a week before an election. And candidates could only collect a total of $50 worth of anonymous contributions per reporting period.
And council members – who also sit on the city's two redevelopment bodies, the Alameda Reuse and Redevelopment Authority and the Community Improvement Commission – would be required to orally disclose any contributions they receive from a person seeking a discretionary decision from any of the three bodies (though they would not be required to recuse themselves from voting in those cases).
Candidates or city council members found to be in violation of the rules could face a civil fine of up to $1,000 and criminal penalties that include fines and a four-year bar on running for office. And any resident of Alameda would have the right to file for an injunction to force compliance if they believe the rules aren't being followed.
The new ordinance would be in effect 30 days after it is enacted, which could be as soon as mid-July if the council opts to approve the rules at its June 15 meeting.
The rules would apply to sitting council members and candidates for mayor, City Council, auditor and treasurer. They would not apply to spending on local ballot measures like the recent Measure B contest. Candidates for office would not be limited in how much they can spend on their own campaigns.
The draft ordinance is based on similar ordinances in Livermore an Fremont, according to a staff report. Livermore's ordinance, enacted in 2004, allows for individual or committee contributions of up to $250 and requires disclosures for donors offering $25 or more toward candidates or ballot measures; Fremont's rules allow contributions of up to $520 for candidates and ballot measures (the amount is adjusted every other year based on the Consumer Price Index for the Bay Area).
A separate ordinance laying out lobbying registration will come to the council at a future meeting, the staff report, signed by City Attorney Teresa Highsmith and Interim City Manager Ann Marie Gallant said.
The council had asked the Sunshine Task Force it assembled to come up with a list of open government and other issues for it to consider, with the goal of creating a sunshine ordinance for the city. Mayor Beverly Johnson said she wanted the council to consider asking staff to come up with a lobbyist registration ordinance, which morphed into the current effort.
Separately, city staff will ask members of the City Council to make a decision whether to deny SunCal's development proposal for Alameda Point or agree to extend their exclusive negotiating agreement in advance of the July 20 end date for that agreement.
City staff said the agreement would automatically extend if SunCal submitted a complete entitlement application, finalized a term sheet with the Navy and inked a disposition and development agreement with the city in advance of the deadline. But they said SunCal's application isn't complete and that they have not begun negotiations with the Navy on it as a result.