Home » Measure E, Special Reports
MEASURE E: Who pays?
Alameda voters are being asked to decide whether to replace the Island's existing school parcel taxes with a replacement tax that is expected to generate $14 million for Alameda's schools. If the Measure E parcel tax is approved by voters, homeowners and owners of multi-unit buildings up to four units will pay $659 a year for the next eight years to fund schools, while commercial property owners and owners of multi-unit buildings with five units or more will pay 13 cents per square foot of lot per parcel. The mail-only ballot for Measure E is set to go out this week, and ballots are due in by June 22. The Island has put together a series of articles intended to flesh out issues associated with the tax.
Fourth of four parts.
Perhaps some of the most p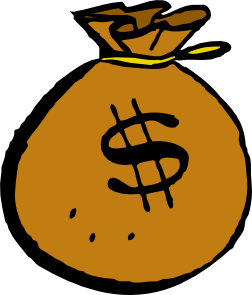 ersistent questions around Measure E are who pays, and how much.
These questions have been the subject of a host of rumors and the base of claims by commercial property and small business owners that the tax unfairly targets them.
School district officials have cast Measure E as being more fair than the existing school parcel tax, Measure H, because the new tax shifts more of the burden onto homeowners and narrows the gap between what homeowners and commercial property owners pay. While more than half the burden of Measure H fell on the Island's 800-some commercial properties and some business owners who rent from them, they will bear 17.6 percent of the burden of Measure E if it passes – with the assistance of the owners of more than 400 apartment buildings who paid the residential rate before.
They have said they labored to strike a balance between smaller property owners and larger ones, some of whom would have huge bills if the $9,500 per-parcel cap for both taxes weren't in place.
But some commercial property and small business owners said the new tax – which drops their per-parcel rate from 15 cents per square foot of lot under Measure H to 13 cents and eliminates the $189 a year charge they pay under Measure A – provides them little relief, and that they will still bear more of the cost of the new tax than homeowners will. (A district parcel tax presentation from March lists 15,900 parcels that will be subject to the residential rate of $659 a parcel.)
District officials told the school board in March that owners of single family homes, condominiums and buildings with fewer than five units would pay about $10.5 million of the nearly $14 million the tax is expected to raise. (The figure includes a small amount of money to be generated on vacant residential property.) Multi-unit buildings would generate just shy of $1 million, and the remaining $2.5 million would come from commercial property.
They and other proponents of the tax have said that the new tax is fairer to commercial property and business owners than Measure H, and that it will cut the average commercial property tax bill by 25 percent.
But commercial property and business owners have said that they will still be paying much bigger bills than everyone else.
Using assessor's data and tax records, The Island put together a database of some 831 commercial properties in Alameda to examine all the claims. Here's what we found.
Commercial property owners in both of Alameda's "Main Street" commercial districts – Park Street and Webster Street – would pay, on average, about twice as much or more for Measure E than residents. Under measures A and H, they paid about five to six times what residents paid, The Island's analysis shows.
The 109 commercial properties with Park Street addresses found in assessor's records would pay, on average, $1,247.46 a year under Measure E. Homeowners will pay $659 a year. Under measures A and H, those commercial property owners' average bill was $1,599.62, compared to $309 a year for homeowners.
The average Measure E bill for some 70 commercial property owners with Webster Street addresses would be $1,475.05 (though the numbers are skewed by two large, undeveloped parcels that are not directly in the commercial district). Under measures A and H, the average bill there is $1,845.62.
Over at Alameda Towne Centre, Harsch Investment Realty – which owns 14 parcels, and not the two that many have claimed they own – will pay $43,413.20 if Measure E passes, based on records laying out the square footage of each parcel. Their annual bill under measures A and H is $57,026.42.
But those bills pale in comparison to what at least one major property owner will pay. Foster City's Legacy Partners, which holds title to 47 parcels of industrial land, offices and a parking lot in Marina Village and beyond, pays $374,918.74 in taxes for measures A and H. Under Measure E, they'd have a $352,544.67 bill, which appeared to be the highest bill for a single property owner in town.
Even with a cap that applies to 30 of the parcels a reporter found on the tax rolls, Legacy pays more in school parcel taxes than Webster Street, Park Street and Alameda Towne Centre combined.
Businesses over on Harbor Bay also bear a larger share of the cost of the tax than their retail brethren. The average Measure E bill for the 56 parcels The Island found along Harbor Bay Parkway, which include office buildings, industrial spaces and vacant commercial land was $6,850.93 a year. Thirty-three of the parcels are maxed out at $9,500 each.
Some property owners have complained that the cap means that some landowners pay more per square foot on their property than others. But proponents of Measure E said that without it, a handful of property owners would face astronomical bills. The owners of seven of the 831 parcels would face bills of more than $100,000 per parcel without the cap. And 129 of the parcels would carry Measure E bills of $10,000 or more.
A partnership operated by John Beery, who sued Alameda Unified in an effort to invalidate the tax and who later agreed to help form a committee to create a new tax (he ultimately disagreed with the committee's decision), would pay $125,884.07 under Measure E without the cap, based on assessment records– more than the entire tax bill for that parcel in 2009-10 including Measures A and H, tax records show.
HOW WE REPORTED THIS STORY: The Island culled the Alameda County Assessor's 2009-10 secured tax rolls and assembled data from more than 800 individual tax bills posted on the Alameda County Tax Collector's website and analyzed the numbers for this story.
Coming Friday: Pro/Con
Day one: Parents get political
Day two: Businesses and the bottom line