Home » Island News
City briefs
The folks at Alameda Municipal Power have found a use for the methane that wafts off landfills: They capture the gas and use it to power our homes. The utility has been working with the City of Palo Alto and Ameresco to get a number of landfill gas projects on line; the latest, at the Ox Mountain landfill in Half Moon Bay, went online in April.
The landfill will create 11.4 megawatts of power, enough to provide electricity to 7,500 homes. In all, the partnership has created 18 megawatts of renewable energy. Some 62 percent of our power now comes from renewable sources, up from 55 percent this past year.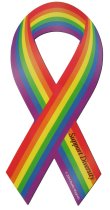 Alameda Unified has gotten back the legal opinion it sought on whether parents will be able to opt out of the proposed LGBT lessons staff hopes to add to the district's existing anti-bullying curriculum, and also whether the district should notify parents when the lessons are scheduled to be taught. Here's the verdict, off School Board President Mike McMahon's invaluable website:
"…the most prudent course of action for Alameda Unified School District's Board of Education in regards to the proposed lesson is to recommend providing notice to parents and to not allow an opt out of the instruction."
A public hearing on the proposed lessons is scheduled for Tuesday, May 12 at City Hall. The school board meeting begins at 6:30 p.m.
Facing the same tough budget times as everyone else, AC Transit announced it is planning to cut bus service, and they want your help deciding where to drop the ax. They're having workshops to gather input throughout May, and there's one scheduled for 6:30 p.m. today at the West Berkeley Senior Center, 1900 Sixth Street in Berkeley (you can take the #51 bus to get there).
John Knox White had a post on this a week or so ago, and he said the transit agency is looking to cut service by 15 percent. (He also said there's no Alameda meeting. Maybe that means we're OK?)
The transit agency is facing a $57 million budget hole thanks in part to the ongoing state budget apocalypse. (Apparently this would have been worse save the $26 million they're getting in federal stimulus money this year.)
They're saying they'll have specific proposals put together in June and will have a public hearing about the proposed cuts in August. I'll keep you posted, so stay tuned.